℃-ute Announces Second Concert in Mexico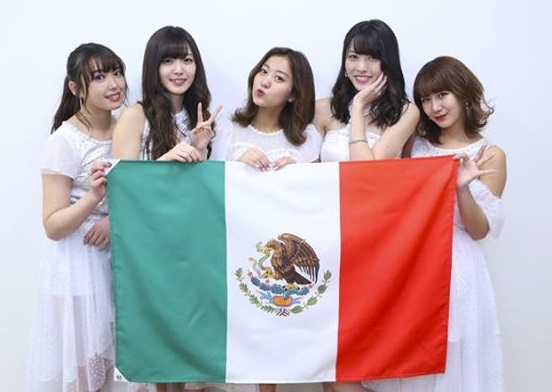 It has just been announced that ℃-ute will be making a return to Mexico! Hello Project's most senior group will be performing a second concert in Mexico City on April 13, 2017 aptly named ℃-ute Cutie Circuit ~¡De vuelta a México!~. The concert will take place at SALA CORONA and tickets can be purchased at the Mexico TicketMaster website.
Those fans lucky enough to secure a VIP ticket can even participate in a fan event on the next day! Details on the fan event will hopefully be released soon.
This performance in Mexico and the ℃-ute Cutie Circuit ~De retour à Paris~ concert only three days later in France may be the last time foreign fans are able to see ℃-ute before their unfortunate disbanding this June. Let's hope that lots of fans are able to give these great girls a wonderful sendoff in their home countries!
Concert:
Date: Thursday 13th April 2017 
Time: OPEN 5PM (4PM for VIP) / START 6PM (Mexico local time)
Location: SALA CORONA (Puebla #186, esq. Insurgentes, Col. Roma Norte, CDMX, 06721)
Fan Event:
Date: Friday 14th April 2017
Time: 1PM (Mexico local time)
Location: foro indie Rocks (Zacatecas #39, Col. Roma, CDMX, 06700)
Prices:
MX $600 (without taxes)
VIP TICKET (limited number): MX $2,800 (without taxes)
VIP TICKET includes: priority entrance for the live, signed poster, Fan