JPHiP Interview: Morning Musume。'16 @ Anime Matsuri 2016
Once again, JPHiP got the opportunity to interview Morning Musume。'16 during their most recent visit to America. This time, they're in Houston as Guests of Honor to Anime Matsuri, one of the largest anime conventions in North America. Topics include the members' thoughts on their favorite songs to perform, their favorite songs from the rest of Hello! Project, and what kind of new members they'd like to join the group. Read on to see what they had to say!
–Morning Musume has had many different kinds of songs spanning a wide variety of genres. What kind of songs do you enjoy performing the most?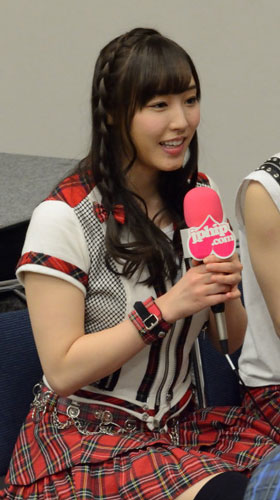 Fukumura: I like the funky songs Tsunku-san makes, so I love songs like "Sukatto My Heart".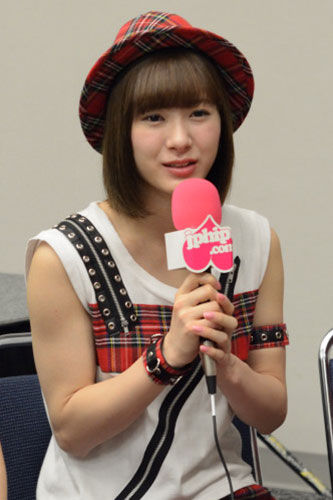 Ikuta: I like the really sad songs more than the songs we sing with a smile. I really like songs that feel like I'm crying, like "Shouganai Yume Oibito".
Suzuki: I like the songs where we can do a call and response with the fans! I really love songs like "Love & Peace! Hero ga Yatte Kita" where we can all have fun together!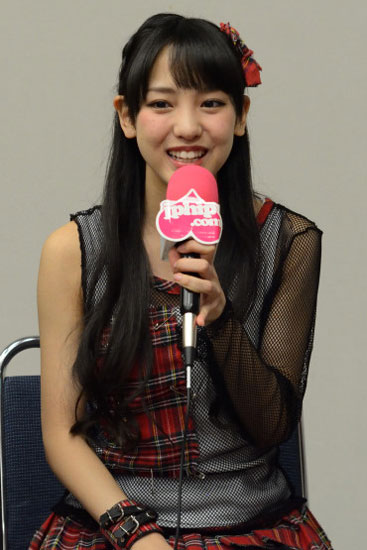 Iikubo: I love heartbreaking songs with a bright side, like "Shouganai Yume Oibito" as well as the slower "Toki wo Koe Sora wo Koe".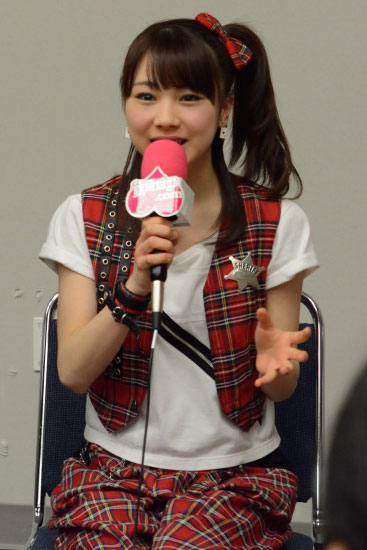 Ishida: Dancing is my specialty, so of course I love songs that have intense dancing. In "Brainstorming", Sayashi Riho-san and I were given a part where we fight in a dance battle. It's a song that I love and have lots of fond memories of.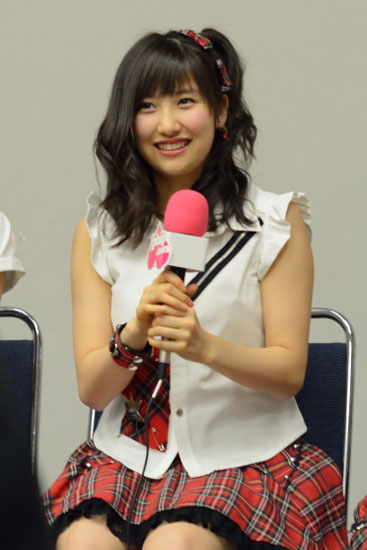 Satou: We have a song called "What is LOVE?", and that was the song we were recording when our manager praised me for the first time. If you ask why I like it so much… I can't really explain it well, but it's a song I love listening to a lot. I honestly just love it.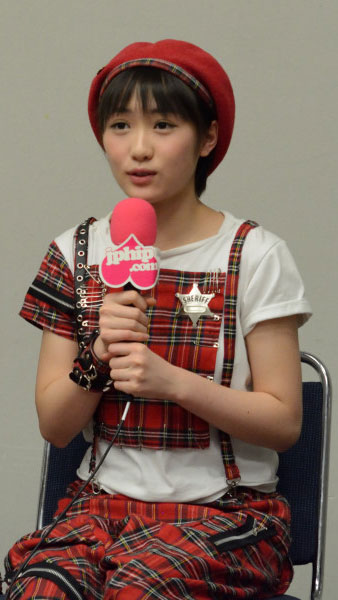 Kudou: I like songs where we can get the crowd pumped up and have fun together. "What's Up? Ai wa Dou Nano yo~" is a song I love performing.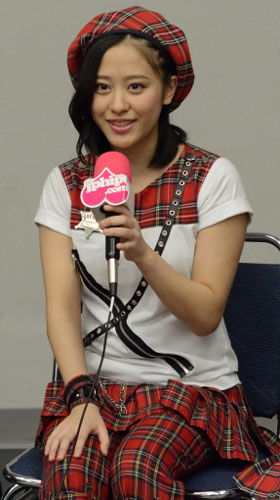 Oda: I love to perform fun songs in concert, but I also like songs where we can really show off our appeal by looking sexy or cool. "Watashi no Nanni mo Wakacchanai" is one of those songs where we can show off in concert.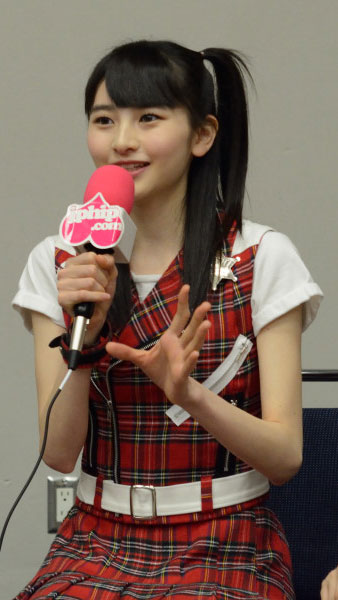 Ogata: I enjoy cheerful and energetic songs, so I like "What is LOVE?" and "Ima Koko Kara".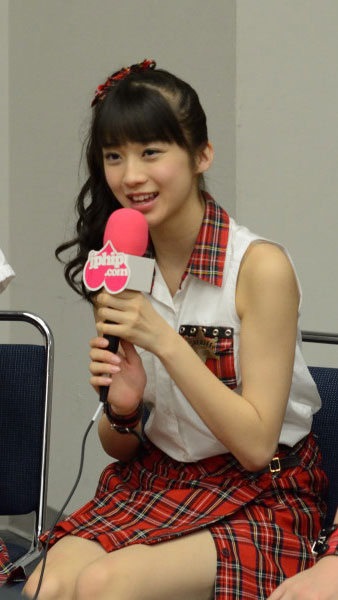 Makino: I love energetic songs where we can really get fired up with the crowd. I love to let loose singing and dancing at full power with "Dokkan Cappricio".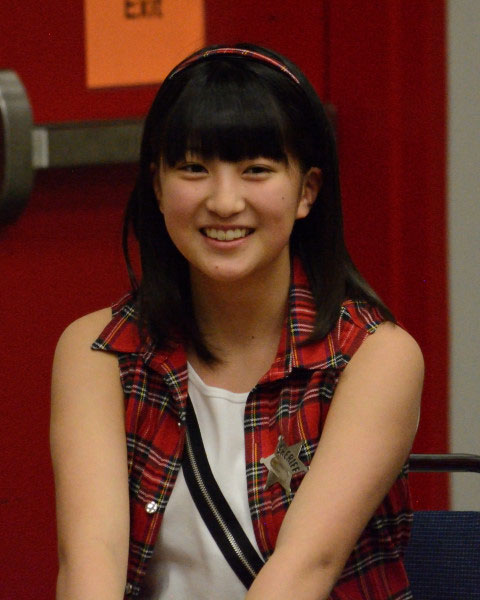 Haga: I love smooth and calm songs, so "Be Alive" is a song I really love.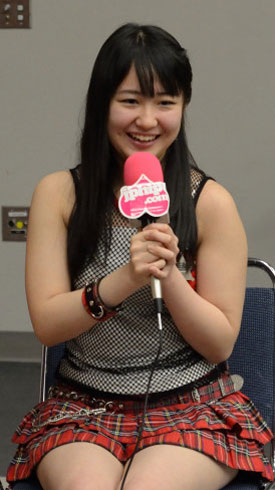 Nonaka: I've lived in America for 8 years and speaking English is my specialty, so the song I like the most is "One and Only", where all the lyrics are in English. I think it's a song where we get the chance to communicate with various people of the world.
–As the 13th generation will be joining you later this year, what kind of girls would you like to see chosen?
Ikuta: I thought I'd want to see someone join who loves herself, but I have lots of juniors in Hello! Project, and not one of them says I'm the senior they admire! It makes me feel kind of sad! Instead, I think I'd like to see a girl join who loves me and always comes to me yelling "Ikuta-san!". Yeah, I'd like a girl who's an "Ikuta-san!" version of Makino-chan, agreeable and good at flattery.
Kudou: I say I'm the member in charge of visual appeal, so I think I'd like to see someone come and join us who has the same kind of self-confidence. I'd like to see a girl who can call herself "cute". Also, I'm the only one going with a boyish character among the current members. I think I'd be happy if there was maybe one more with a boyish character.
Ogata: I'm the member in charge of tsukkomi, but I don't get to tsukkomi our seniors very much. I'd like to see a girl in charge of boke among our first juniors so we could have fun doing stuff like manzai comedy.
Nonaka: I'm the designated global member, since I can communicate in English. I'd like to see a girl who can speak another language like French so we can reach out to people from even more countries.
–Outside of Morning Musume. '16, there are many other groups in Hello! Project. What's your favorite song from the last year that wasn't released by Morning Musume. '16?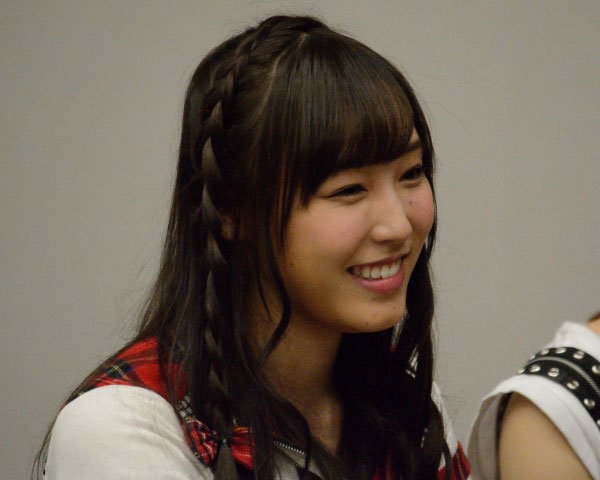 Fukumura: Last year, right? That would have to be Kobushi Factory's "Ramen Daisuki Koizumi-san". I'm just so jealous that Kobushi Factory got to release a "Koizumi-san version" of a song that Tsunku-san sang! It makes me feel like I want to sing it sometime.
Ikuta: Probably ANGERME's "Desugita Kui wa Utarenai". It's so fast your mouth can't keep up, and you can really feel ANGERME's intensity. I really get along well with Fukuda Kanon-san, and I envy her having such a cool song on her last single. I want Morning Musume. to perform it.
Suzuki: I really like ANGERME, so I'm probably with a lot of the fans when I say I love "Taiki Bansei". You could probably say ANGERME themselves are taiki bansei, so we kind of have that in common. I've been able to perform it before and I love how amazingly fun it is.
Iikubo: I'm a huge fan of Kobushi Factory's Inoue Rei-chan, so… I think "Doskoi! Kenkyo ni Daitan" is a great song that's got a lot of Japanese style.
Ishida: Hmm what is there…
–It's fine if it wasn't from the last year.
Ishida: So even earlier, right?
–Perhaps "Ijiwaru Shinaide Dakishimete yo"?
Ishida: Right, you really know your stuff! I really like Juice=Juice's "Ijiwaru Shinaide Dakishimete yo". I was given the privilege of standing in for Miyamoto Karin-chan during the shooting of the music video while her foot was broken. That experience was a first for me, so I really remember it well. With that song, Juice=Juice won the best newcomer award at the Japan Record Awards, which I'm pretty happy about.
Satou: Um… *starts humming the melody and gesturing the dance*.
Ishida: "Otome no Gyakushuu"?
Satou: ANGERME has a song, "Otome no Gyakushuu", where it's like the dance equals the song, so like half of it is the dance, which–
Suzuki: Don't you mean "Nanakorobi Yaoki"?

Satou: So as I was saying, in "Nanakorobi Yaoki", the members are divided into dancing and singing, which I thought was amazingly cool. The black and white costumes are really cute and give them a classy young lady feel–like a captivating high-class feel, which I love.
Kudou: I personally like Juice=Juice's album song, "Ai Ai Gasa", as well as the rest of their music. I often buy their CDs or sometimes I get them from my friend Takagi Sayuki-chan. In this song, you can really hear each and every member's voice clearly. It's got a sad melody that really goes well with the the five of them. It's
Oda: I like °C-ute's "Gamushara LIFE". When I went to see them perform it at Yokohama Arena, Okai Chisato-san's line, "Mou dare hitori mo Kakenaide", really stuck with me and made me really emotional, so that's a song I really like.
Ogata: I love Country Girls' "Wakatteiru no ni Gomen ne". I really like seeing the back-and-forth between Morito-chan and Ozeki-chan.
Makino: I love the song called "Magic of Love" from Juice=Juice's album. That song was at this year's Hello! Project 2016 Winter concerts, which I loved when I heard Juice=Juice sing it. I was in the concert too, so I was listening to them from the wings. I love Takagi Sayuki's singing and how she'd always sing her falsetto parts just a little bit differently in each concert. Even though it's always the same melody, it's really wonderful how she makes it sound different every time.
Haga: I like the song from °C-ute called "Iron Heart". It's really fun seeing °C-ute get all fired up and mess around with each other on stage.
Nonaka: I like ANGERME's song called "Mahou Tsukai Sally", which is a cover of an anime song. I've never had a cover song before, so I think I'd like to try doing one.
–We've heard recently that Nonaka-san's recent injuries were caused by repeated instances of falling down stairs. We don't want you to hurt yourself, but are you taking over Sayashi Riho's clumsy-girl character?
Nonaka: I've already inherited the clumsy character from Sayashi Riho-san, so I might be going with that this year.
–Ikuta-san is known for wanting more singing parts, so if you could take someone's lines, whose would they be?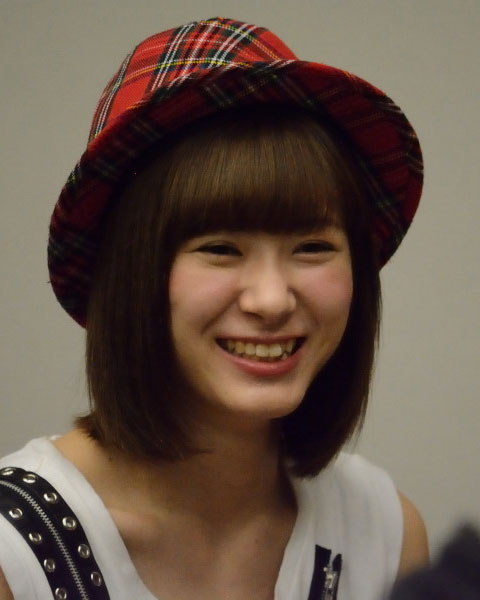 Ikuta: Right, they're unclaimed right now, but if I could push to get them, I'd like to sing some lines from "Only you". In "Only you", I only get to sing four notes, so I really want to push to sing Takahashi-san's or Tanaka-san's parts.
–Our last question is for Suzuki-san, who will be graduating from the group later this year. Looking back over your career in Morning Musume., what memory sticks out the most?
Suzuki: I can't narrow it down to just one, so let's see…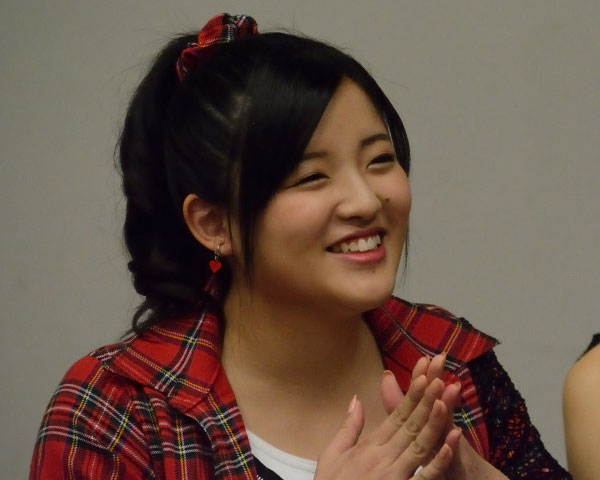 As you'd expect, there are times when everyone's worn out from hard rehearsals and preparations. At those times, it's gratifying when someone says, "You really worked hard!" I'm really happy to get words of encouragement, like when I receive lots of letters from overseas fans, or when I see people celebrating my birthday on internet video sites. It's those moments when I feel personally grateful to be doing this job and just grateful to have been born. All those messages and words of encouragement I've received from so many people over these 17 years are something I'll treasure for the rest of my life.