Stan Lee visits Edmonton Comic & Entertainment Expo 2015!!
EXCELSIOR!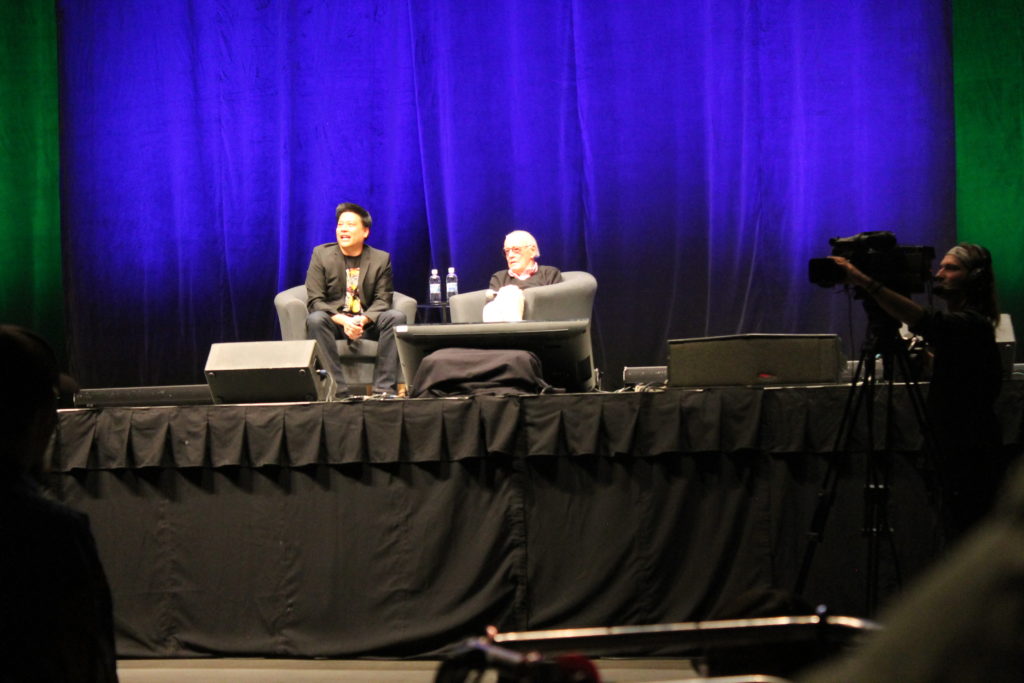 Edmonton, AB (September 27, 2015) – The Edmonton Comic & Entertainment Expo closed today after welcoming 50,000 guests for the 4th annual event. The event attracted stars and artist from around the world, hundreds of exhibitors and vendors, and some of the best comic artists the industry – all fueled by  over 500 incredible local volunteers.
"We had guests here this weekend who had never been to a convention before, and made a point of telling us that they had a fantastic experience in Edmonton and now want to do more, come back, meet more people! Edmonton will be the benchmark. Our team works really hard, but without the fans showing up to bring this to life we would never get that kind of feedback," said Expo host & spokesperson, Emily Expo. "It's difficult to pick a highlight, but I don't think anyone will ever forget Stan Lee yelling 'Excelsior' on Edmonton soil or hearing Billy Boyd sing "The Last Goodbye" during a concert with his incredible band, Beecake. It was a special year, and we are already working on year five!"
ABOUT EDMONTON EXPO
The 2015 Edmonton Comic & Entertainment Expo will be held September 25-27 in Halls DEFGH at the Northlands Facility at the Edmonton Expo Centre in Edmonton, Alberta, Canada. For more information and tickets, visit edmontonexpo.com. 
 ABOUT THE COMIC & ENTERTAINMENT GROUP
The Comic & Entertainment Expo group presents events that showcase pop culture including comics, sci-fi, gaming, anime, and horror. Established in 2006 in Calgary with the Calgary Comic & Entertainment Expo, the group now includes the Edmonton Comic & Entertainment Expo and Saskatoon Comic & Entertainment Expo, and welcomes over 150,000 fans each year.
Special thanks to Alex Kingcott/Expo Media