The Ultimate Hottest H!P Member Vol. 12!! [OPEN FOR VOTES]
That time of the year is here…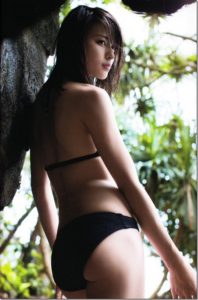 Vote for the hottest H!P Members!
Previous winners:
2005 – Rika Ishikawa
2006 – (thread not found)
2007 – Ai Takahashi
2008 – Miki Fujimoto
2009 – Ai Takahashi
2010 – Ai Takahashi
2011 – Ai Takahashi
2012 – Maimi Yajima
2013 – Sayumi Michishige
2014 – Sayumi Michishige
2015 – Maimi Yajima
Our polls are now older than the youngest H!P Trainee.

This poll includes current H!P members, Up Up Girls & Yuu Kikkawa! (I ended up deciding against adding Lovendor and others)
Girls born in 1998 (turning 18 in 2016) and earlier are included in this poll.
Vote by listing your SEVEN hottest girls (no more, no less!)
Enter your vote like this:
#1
#2
#3
#4
#5
#6
#7
#1 gets 7 points, #2 gets 6, and so on. You must rank 7 members or your vote won't count!
Members available for your consideration…

Minami Sengoku (UUG); Maimi Yajima (C); Momoko Tsugunaga (CG); Yuu Kikkawa; Konatsu Furukawa (UUG)

Aika Mitsui; Saki Mori (UUG); Saki Nakajima (C); Yuka Miyazaki (JJ); Airi Suzuki (C)

Chisato Okai (C); Ayaka Wada (AN); Haruna Iikubo (MM); Ayano Sato (UUG); Akari Saho (UUG)

Tomoko Kanazawa (JJ); Mai Hagiwara (C); Azusa Sekine (UUG); Mizuki Fukumura (MM); Ayumi Ishida (MM)

Sayuki Takagi (JJ); Kana Nakanishi (AN); Nagisa Hashimoto (HT); Erina Ikuta (MM); Risa Yamaki (CG)

Manami Arai (UUG); Akari Takeuchi (AN); Manaka Inaba (CG); Rina Katsuta (AN); Kizuki Horie (HT)

Mizuki Murota (AN); Risa Ogata (TF); Riko Yamagishi (TF); Karin Miyamoto (JJ); Akari Uemura (JJ)
AN = ANGERME
C = C-ute
CG = Country Girls
HT = H!P Trainee
JJ = Juice=Juice
MM = Morning Musume'16
UUG=Up Up Girls
TF = Tsubaki Factory
IF YOU ARE READING THIS… VOTE! Feel the power! IN THE FORUM! http://forum.jphip.com/index.php?topic=40670.0
HAPPY VOTING!